Scude 6000 separator and Scude Submersible pump
The submersible pump is lowered into a reception tank, where it feeds the Scude 6000 with Homogeneous slurry continuously. The integrated overflow of slurry from the submersible pump ensure , that the separator is a sufficiently quantity of slurry, and the excess slurry is fed back to the submersible pump and the reception tank.
The auger in the screw press directs the slurry past the stainless steel slit filter , where liquid is drained off and the fiber is gradually pressed more and more dry. The liquid fraction , which is squeezed in the separator, flows via gravity to the pump sump and the storage tank , while fiberfraktionen  is pressed out of the end of the separator. Depending on the needed and purpose of the separation the drynness of the fiber can be adjustede with springes retainers.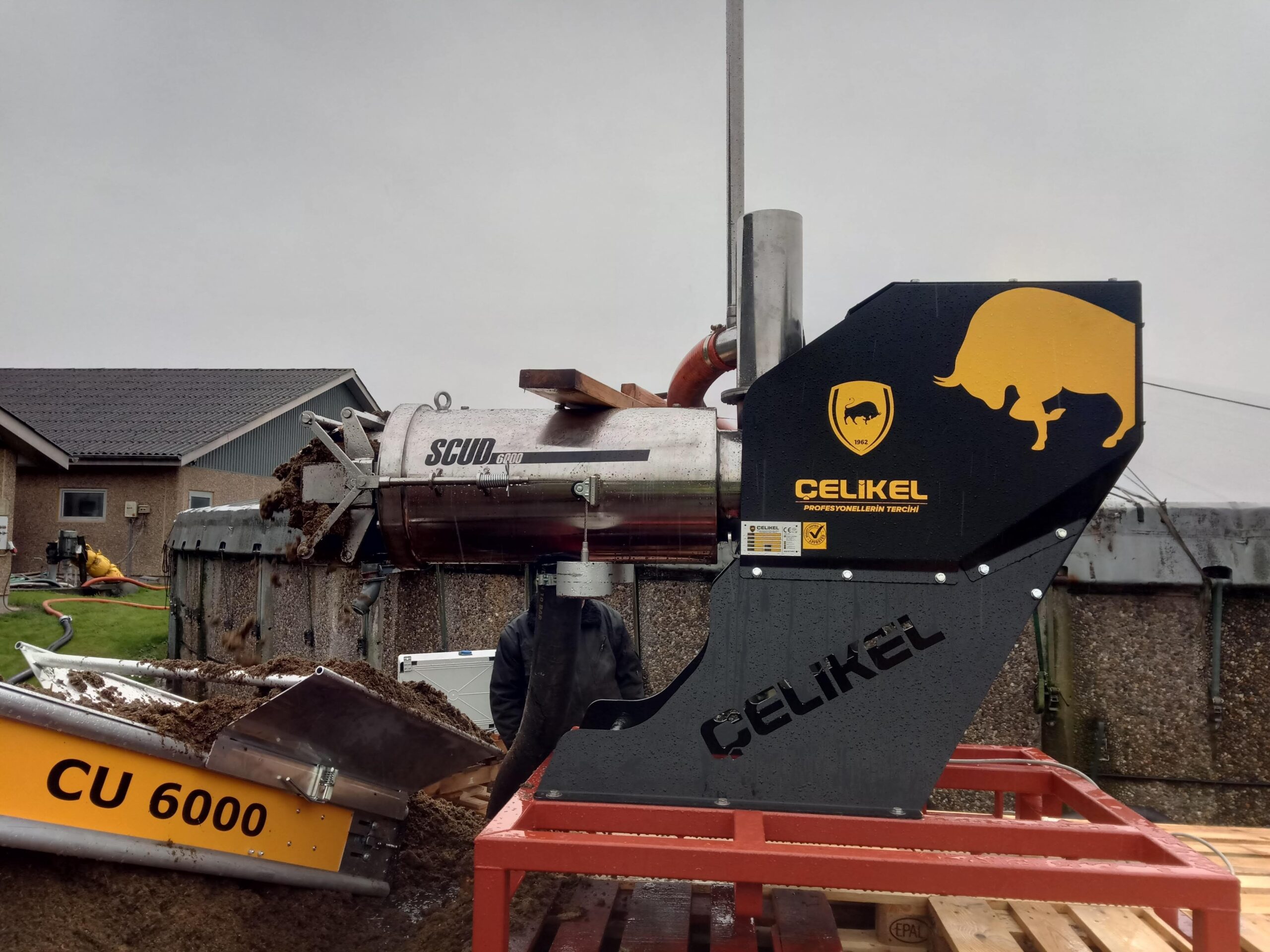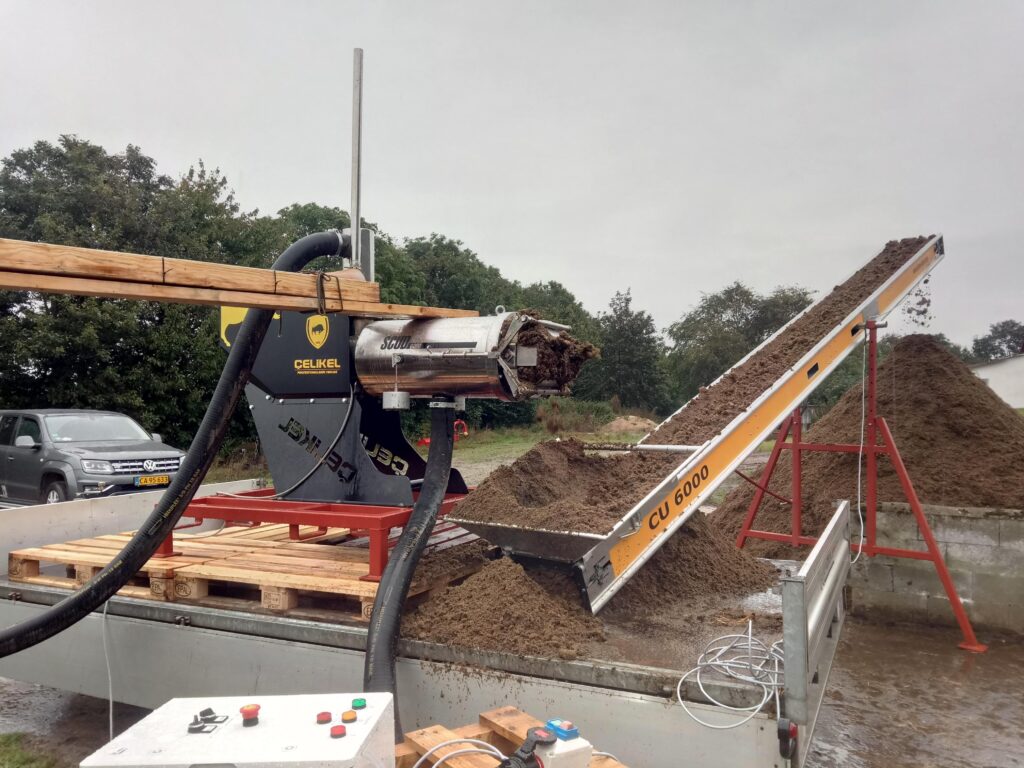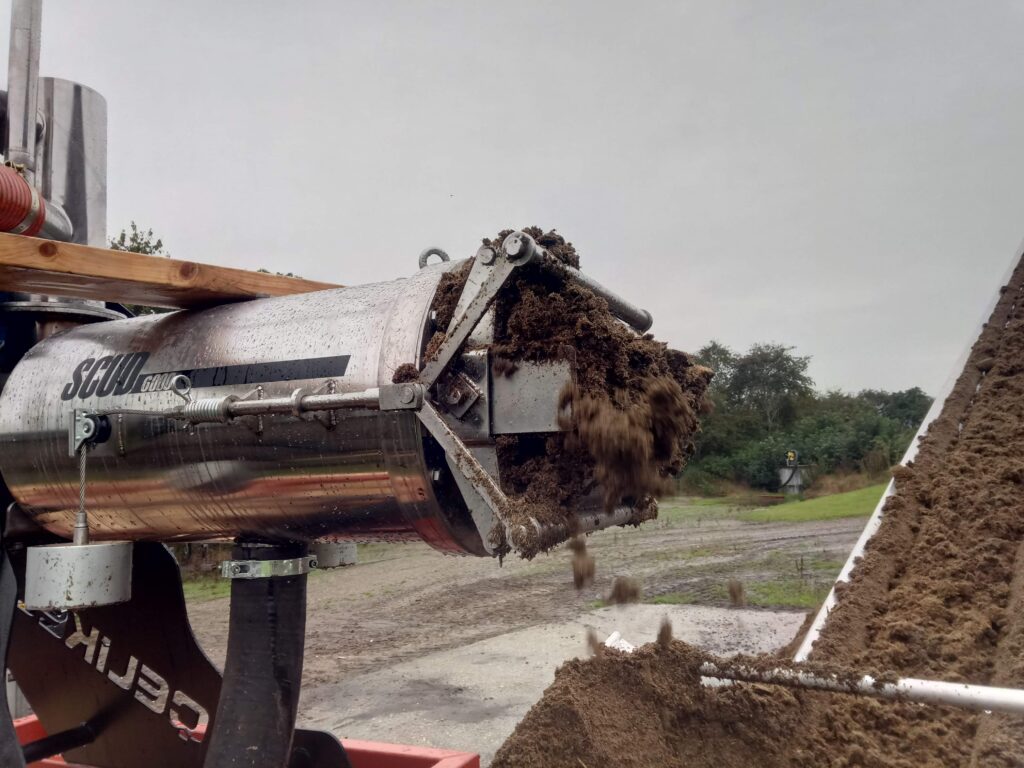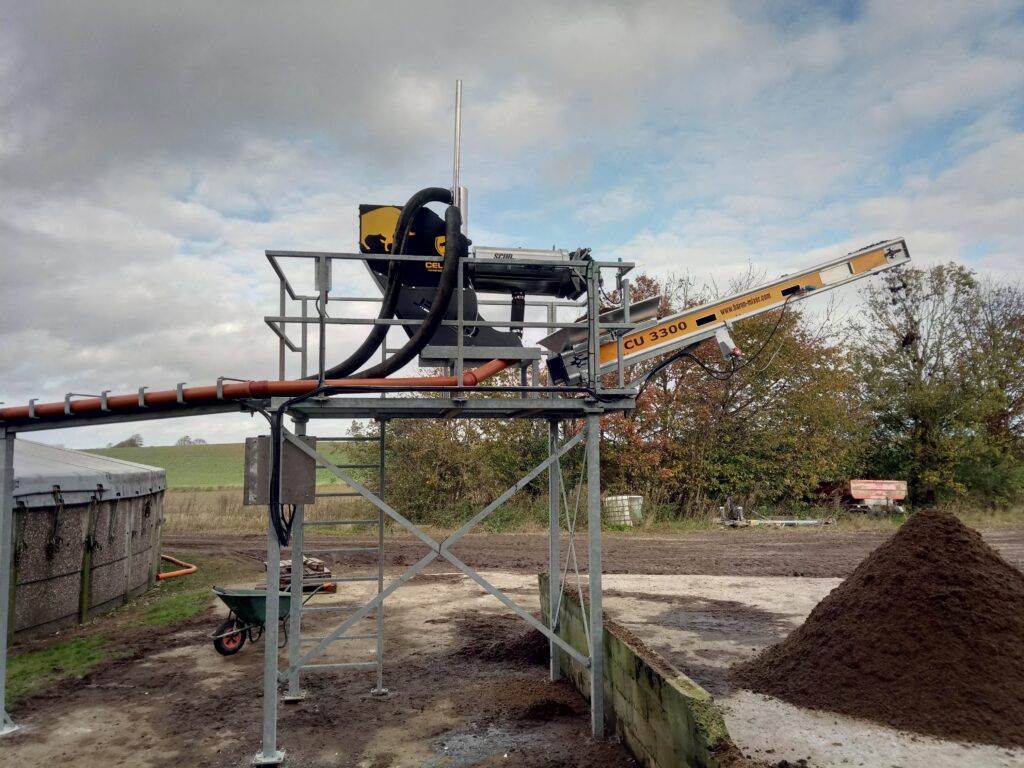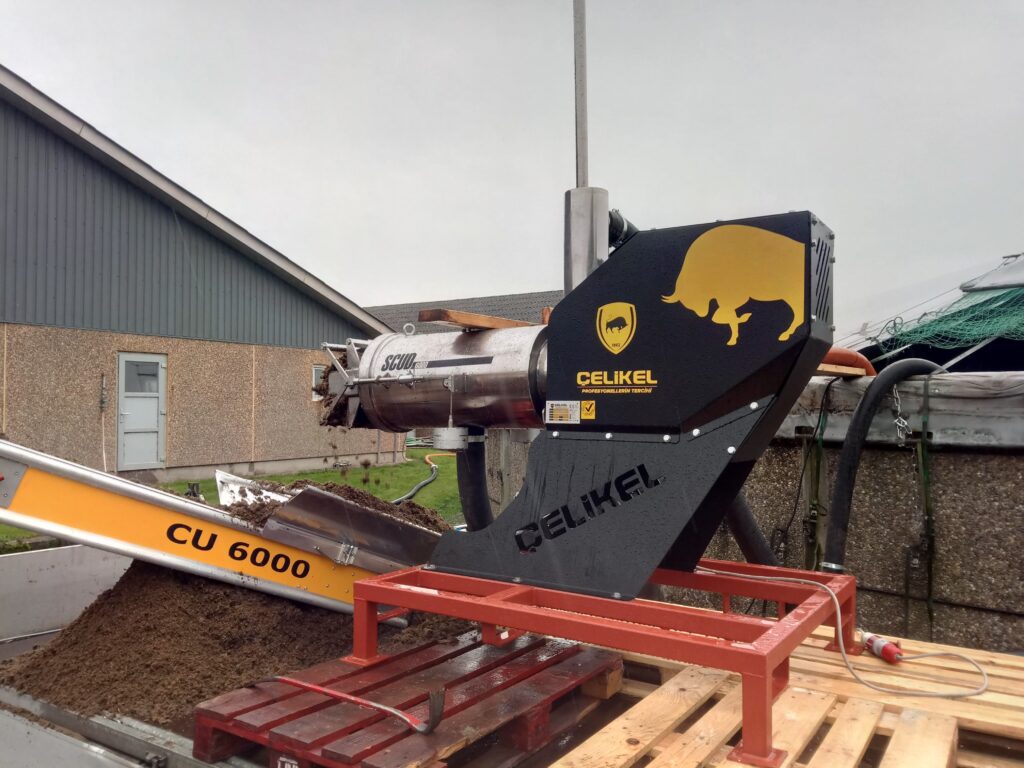 Twin Press P15 / P25
With Twin Press P15 / P25 you get a very powerful screw press for extreme conditions. The screws have a very strong construction and design , which gives a fast advancement of the material in the insertion and a gradual smaller increase on the augers , which gives the windings an increased pressure in the press zone. This ensures a high degree of pressing.
The hydraulic stop is equipped with a double-acting cylinder that adjusts the back pressure automatically to the nature of the pressed material. This ensures a uniform pressing of all materials.
Twin Press EFB
Twin Press EFB is a screw press with free discharge without resistance to be used in waste with plastic and metal. The center tubes of the press augers are conical in the press zone . wich means that it generates a high pressure , without the use of an reta. The outlet is therefore completely free, and special waste with large and large pieces of plastic, etc. will remain more compact and fill less.
Cir-Tech Hydrocyclone
With CIR Tech hydrocyclone the separation is obtained with use of centrifugal force, where the G-force is amplified by the rotation, and the heavy particles are pressed out against the cyclone wall and is led out at the bottom . This cyclone is designed for liquids , free of straw and other larger particles . Typical it is put in after , for example, a screw press or our vibrating screen where it can separate out even very fine particles.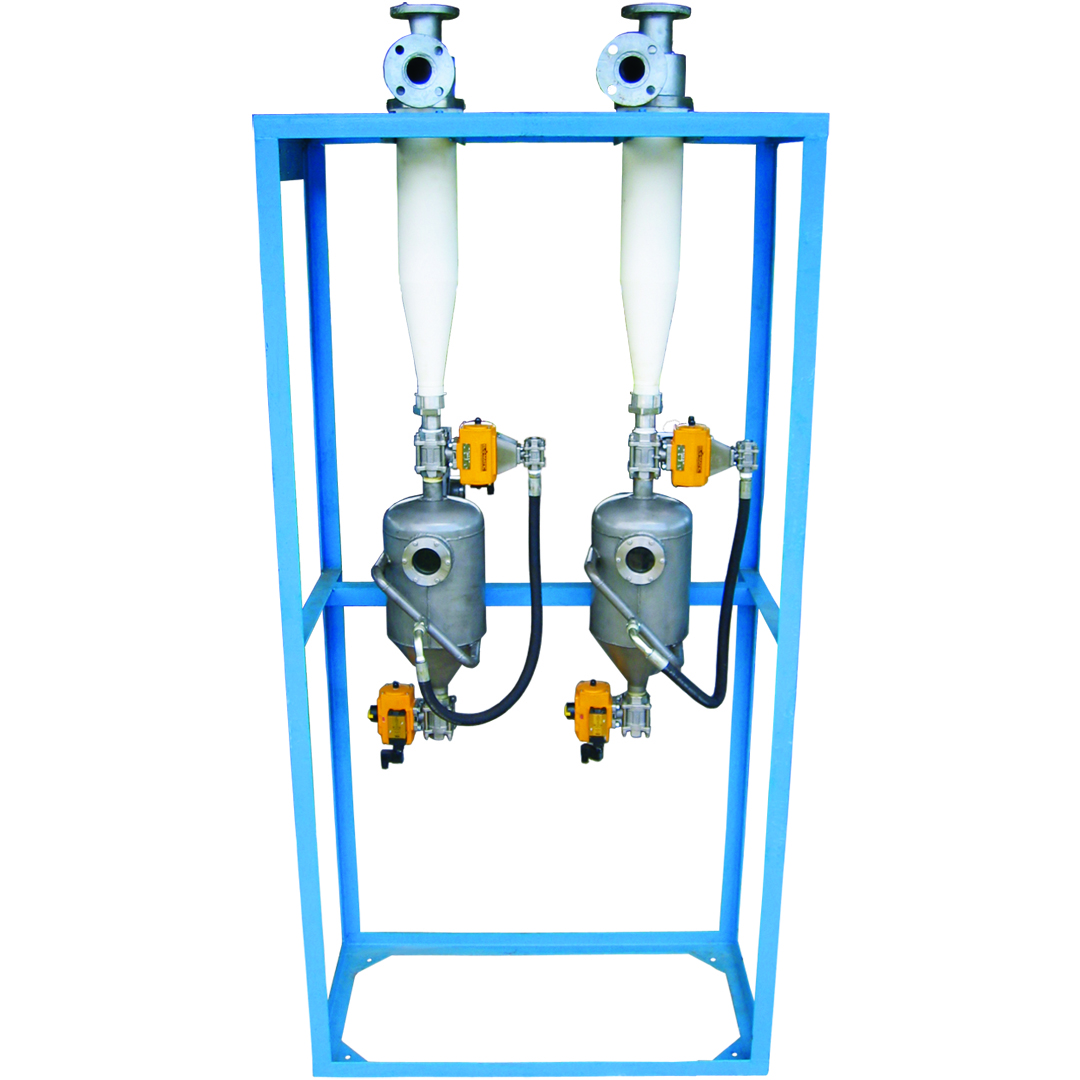 GS Vibro sight
Vibro – the screen is a compact and simple screen , which by means of strong vibration separating particles from liquid or dry fractionation. The screens are available in many sizes and can be combined with two screens on top of each other. this compact and simple mounting makes the machine very robust and secure and gives it longevity. All media-affected parts are made of stainless steel.
Vibro GS – Sifter is equipped with an external motor and driven by V-belt. This ensures, there can be used energy-efficient EI3 – engines of standard types, and thus can also use standard bearings , which makes the sifter cheap in repair and service.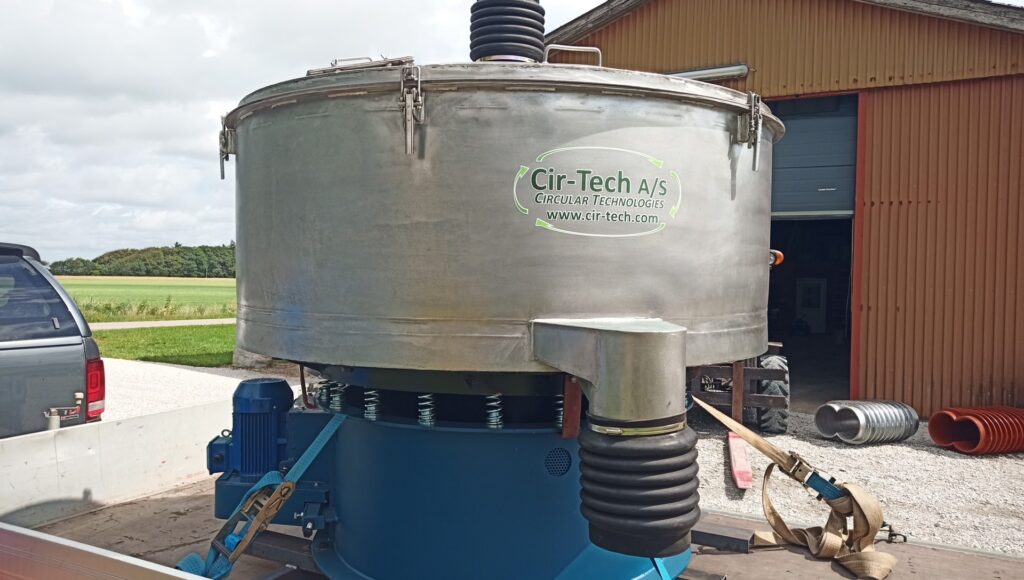 Victor Self-priming centrifugal pumps
Victor Pumps is a leading producer of two type of pumps, Self-priming centrifugal pumps with open impeller for industrial waste water called S-Pump and the Rotary internal gear pumps for viscous products called R-Pump.
We are specialized in industrial applications based on the German market. Thanks to our wide reseller Network we support end users and OEM's worldwide in the right choice of the pump. Only on a second step, we offer the pump accordingly.

S pump
Self-priming centrifugal pumps
Recommended for corrosive and/or abrasive & viscous liquids, compatible with cast iron, bronze, aluminum or stainless steel, which can contain air.
The pump can be located above, on side or under the liquid. Some pump sizes can self-prime up to the physical limit of 8 m.
Available with various drives such as single phase, three-phase, explosion-proof motors and gasoline or diesel engine. Produced in different versions depending on the specific application. For example Close coupled, Bi-Block, Classic.
Also with ATEX Certificate.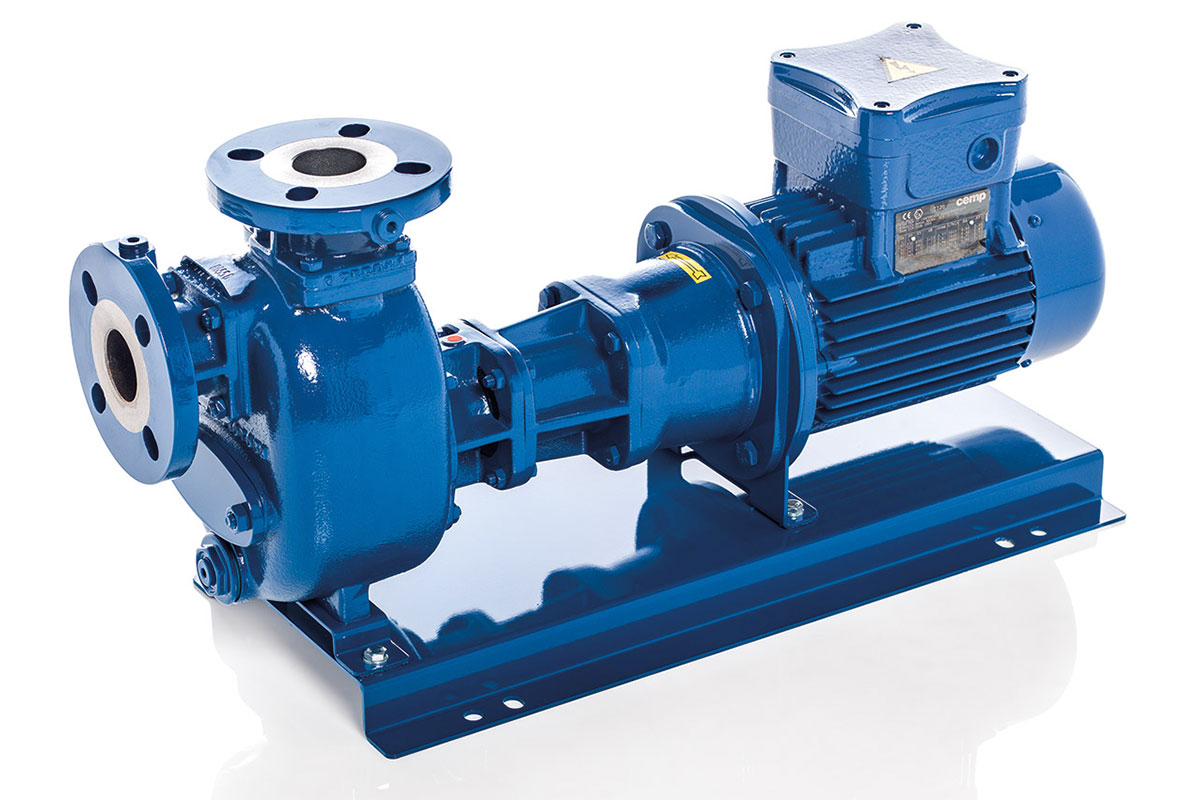 R Pump
Internal gear pumps

For liquids of any viscosity and temperature, which can be corrosive, abrasive and dangerous for the environment. Non pulsating constant flow, therefore no vibrations on fittings, valves or couplings. Full performances are available in either direction of rotation. It can also be requested with heating jackets, with ports at 90° or 180°.
Heavy-duty construction optimized for rare maintenance. Produced in different versions depending on the specific application. Used by transfer, dosage, processing, load and unload.
In chemical, ink, paint, construction, chocolate and oil-industry, in refineries and storage facilities. Also with ATEX Certificate.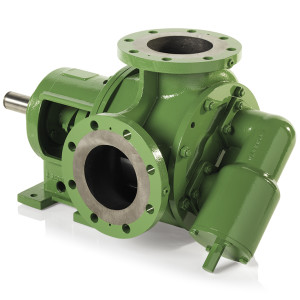 Cellwood Hydrocyclone
For the bioenergy industry, Cellwood offers solutions for pre-treatment of organic waste – transforming it into a substrate. The organic material comes from the food and agricultural industries, or from household waste collected by municipalities. After pre-treatment, the substrate can be digested into biogas – which is converted into electricity or used as fuel for vehicles.
The solution can take care of incoming waste that includes packaging material and other non-organic contaminants – such as plastics, metals, sand and glass. The reject is efficiently removed, resulting in the cleanest substrate on the market. Our concept is based on four different treatment steps: dissolving, screening, separation and disintegration. They can be combined into a full process or installed as stand-alone upgrades in existing plants.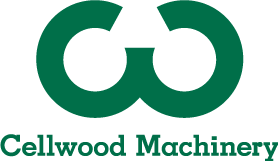 With the hydrocyclone from Cellwood Machinery you get a sand separator with a more efficient a separation of sand and heavy phase in the cyclone . The separation is achieved by use of centrifugal force , where the G-force is amplified by rotation, and that forces the heavy particles are pressed out against the cyclone wall and guided out at the bottom. The hydroclone from Cellwood is particularly suitable for liquid media with a dry matter content of approximately 8% and above.
Grubbens Deflaker
Grubbens Deflaker is made for cleavage and disintegration of fibers that are difficult to degrade or require a long residence time in the biogas plant. By tearing and splitting the fibers, a very large surface is obtained on the individual fibers, which means that the bacteria in the biogas plant have an easier time breaking down the fibers.
As Grubbens Deflaker processes the liquid biomass, it is easy to integrate into existing plants. You can either let the deflaker bypass on a reactor, or let it process all supplied biomass at the inlet to the reactor.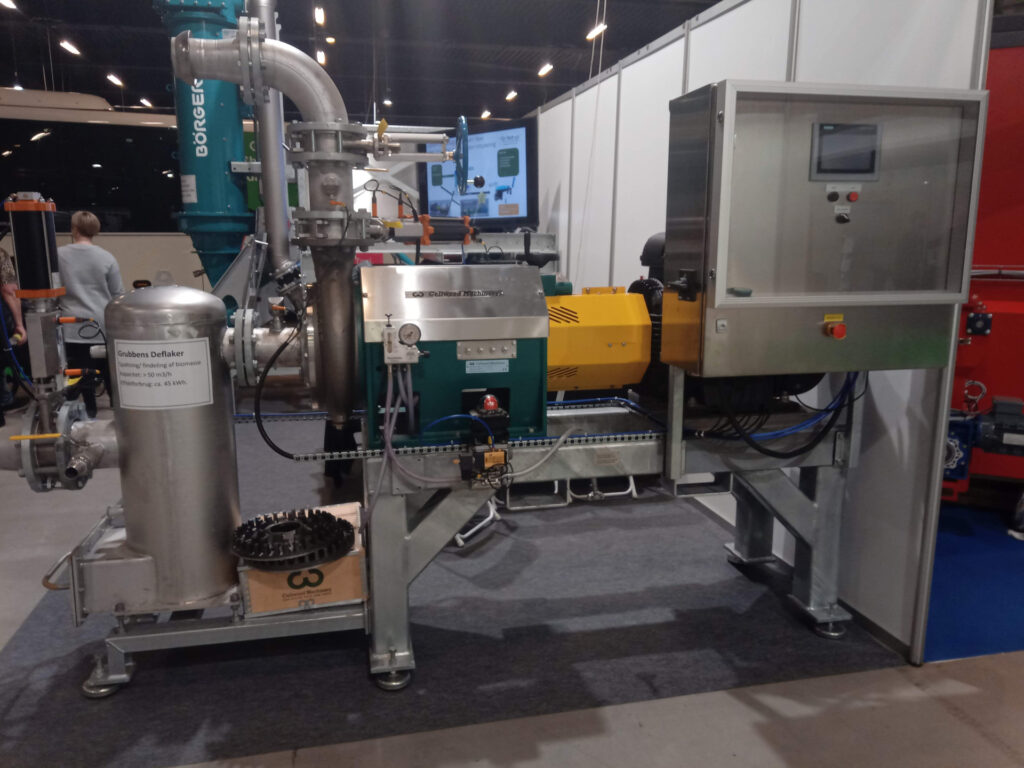 Grubbens Reject Separator
The reject separator is used for removal of plastics and metals from pre-treated substrate. The substrate is pumped through a Ø6 mm screen where the reject is separated from the organic material.
The reject separator efficiently removes contaminants and offers a very clean substrate, also when the incoming material includes high amounts of plastics. This allows for a process with incoming supermarket waste including high amounts of packaging material. It also enables municipal waste handling based on organic material sorted into plastic bags. Substrate treated in a reject separator is clean enough to be accepted for use as fertilizer without any additional cleaning after the digester.
The reject separator is normally installed at the outlet of a pulper. There are also successful applications where the reject separator has been installed as a stand-alone upgrade to an existing wet hammer mill process.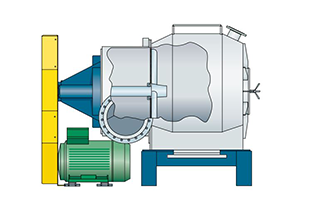 Noxon Decanter Centrifuge
With efficient drainage, the Noxon Decanter Centrifuge reduces costs and protects the environment in both large and small industrial processes. Noxon Decanter Centrifuge is designed to handle a wide range of applications where particles need to be separated from liquid.
Noxon Decanter Centrifuge is available in several different sizes and models and can be adapted to your needs and wishes.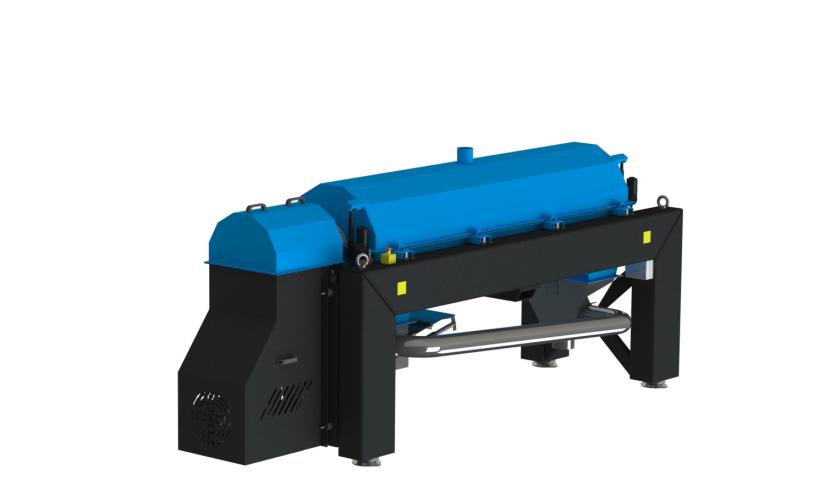 Woodchuck Spreader
Woodchuck Spreader with side ejection is designed for mounting on a mini loader or tractor, which provides easy filling and easy, fast and precise spreading . The cows are kept clean and have the best comfort, which also helps maintain good hygiene.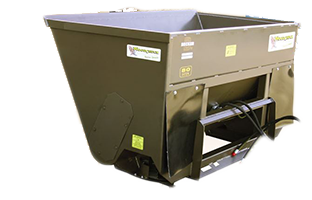 AL-2 bandpass filter separation
AL-2 has for several years been the best-selling slurry separator in Denmark. With a belt filter for slurry separation, you achieve around 35 to 50 percent reduction in the application area for the liquid part and DE , and 70–100 m3 methane per tonne of fiber fraction.
You manage to excrete more than 90 percent of organic nitrogen, organic matter and phosphorus to the fiber fraction and can adjust phosphor in fiber fractionen to between 40 and 95 percent.
A well-tested construction with a robust technology and operation s secure process , which has been added in very large numbers in many other industries.
Cir-tech
We develop technological solutions that contribute to the circular economy
Adress
Kogsvej 62
6780 Skærbæk
Denmark