Separation: Advanced Substrate Technologies
At Advanced Substrate Technologies (AST) in Randers, Cir-Tech has for a number of years collaborated with Development and Technical Director Svend Hoff. At AST, they have two main activities; pre-treatment of biomass with the aim of creating good gas values ​​and thus increased gas production in the biogas plants and separation. And it is especially in relation to separation that we have collaborated with AST.
"We collaborate with Preben Nissen from Cir-Tech, because he thinks in the solutions that work best for both the environment and the economy. He is a valued sparring Party dimensions resulting from his many years of experience and deep insight into these challenges – and you can always count on Preben. He does not let go of us when a solution is sold, and is always on the spot if something does not work according to plan. That way we feel in safe hands."
Svend Hoff, Director of Development and Engineering, AST
One of the challenges with degassed biomass is transport. The fiber from the degassed biomass contains high water amounts, and the art is to reduce these. How much you can succeed in reducing the amount of water depends on several factors, such as the structure of the straw that is driven through, how the farmer takes care of his animals, the weather gods and much more. However, we always aim for a reduction of 30-45% – and this can be seen on the transport!
Denmark is an agricultural country with a large animal production, and we therefore produce a lot of manure in relation to the country's size. It is a resource, but can also be an environmental problem, as the nutrient content of manure does not suit the needs of the plants very well. At Cir-Tech, we focus on solving this challenge and producing designer manure that suits the individual needs of plants and fields. Investment in environmental technologies is necessary for every modern farmer, it is a requirement to ensure that the environmental approvals are complied with.
 At the same time, we also know that it is crucial that the investment pays off, and therefore we at Cir-Tech are concerned that we can document the effect of our solutions, and we always seek to obtain independent data for just this.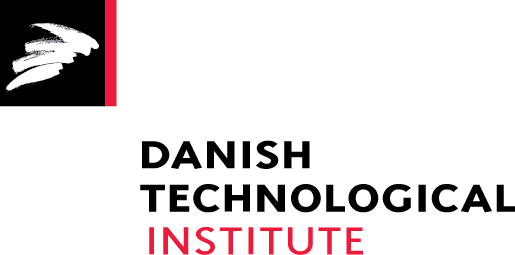 New technology for baling grass
In collaboration with Advanced Substrate Technologies, Aarhus University and the Danish Technological Institute, Cir-Tech has developed and demonstrated a new concept for pressing green biomasses prior to protein extraction. The concept involves a breakdown of the freshly harvested biomass. The biomass is then fed to the Twin Screw Press, which is a heavily built screw press with a large capacity. The concept has been tested in experiments with freshly harvested grass. The goal is to squeeze as much juice out of the grass, the protein yield is as high as possibel.
"Preben Nissen from Cir-Tech is a very experienced and professional advisor within the circular technology. In our collaboration, he is the one who thinks out of the box, comes up with the idea, and then we find the right way to test the solution. I like to use Preben as a specialist in seminars and professional theme days – he has a great deal of knowledge and a good ability to convey it. "
Thorkild Q. Frandsen, Danish Technological Institute
The results were so good that both Aarhus University in Foulum and Naturbruksskolan Sötåsen in Töreboda bought the solution for their biorefining plant, where they produce proteins from fresh grass. Then it can be used to feed for chickens and pigs.
Our solution means that the green locally produced biomasses can potentially replace imported soy.
Through the knowledge institutes' participation in the project, we can present independent data for the results of the solution. The project has been initiated by the Innovation Network for Environmental Technology (www.Inno-mt.dk) with support from the Ministry of Education and Research. "
See the results of the test of pressing grass for protein juice 
Cir-tech
We develop technological solutions that contribute to the circular economy
Adress
Kogsvej 62
6780 Skærbæk
Denmark